News from other classes
October 2020
Plainfield native Del Harris has been named the recipient of the National Basketball Coaches Association's Chuck Daly Lifetime Achievement Award.
Harris, known primarily as an NBA head coach for parts of 14 seasons, is a 1955 Plainfield High School graduate who coached three Indiana high schools in the early 1960s (Roachdale, Dale and Spencer).
He coached at Earlham College in Richmond, Ind., for nine seasons, from the mid 1960s to the mid '70s, spending many of those summers coaching in Puerto Rico.
Harris joined Utah's ABA team in 1975 as an assistant and eventually made his way to NBA sidelines. He coached the Houston Rockets, Milwaukee Bucks and Los Angeles Lakers, earning a spot in the 1981 NBA Finals with the Rockets.
September 10, 2019
Class of 1969 in memory video created and corrected by Gary Dove
https://www.youtube.com/watch?v=KNSK0_GhwFs&feature=youtu.be

September 9, 2019
Thank YOU Indy Honor Flight for honoring our KIA classmate and friend PHS 1966 grad Bernard Lee Holzknecht ..The special moment was held at,Plainfield HS on Sept 7 honoring Bernie AND the other 85--World War 2 , Korea & Vietnam VETERANS.that were honored...Over 500 people were in attendance, PUBLIC ,,families & friends ,,if you Have not been to an Indy Honor Flight please try and attend please. If you can find it in your heart send a donation to Indy Honor Flight via their facebook page......Thanks Gary Dove.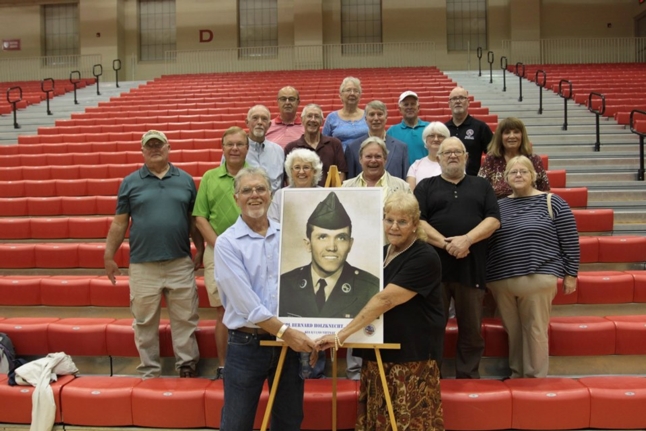 June 2018 - Deer Creek says, Just Be Kind. John Hall ordered 100 signs and below is a photo of TJ making a delivery.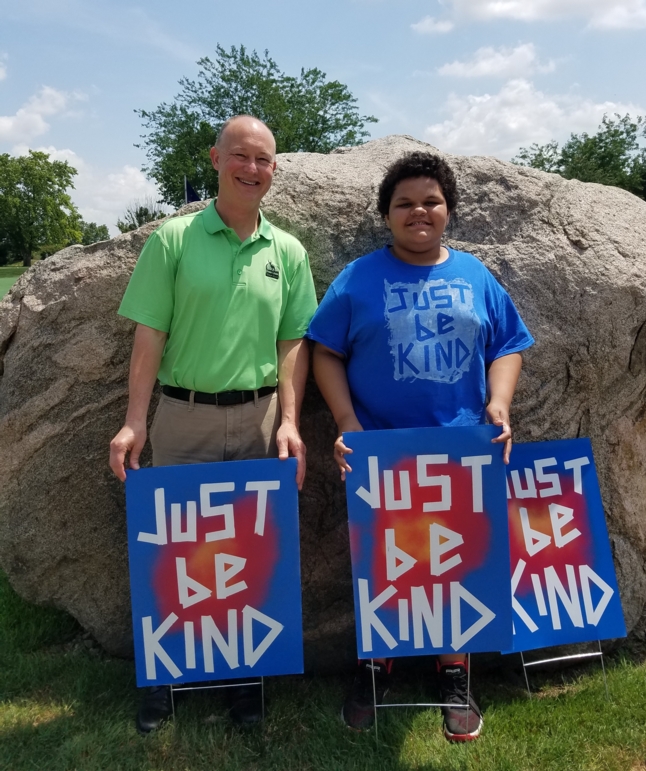 May 2018 - Plainfield Elementary through high school kids, currently about 30 kids, are invovled in this club. To keep up on their activities, go to www.justbekinditseasy.com.
Just Be Kind
Elementary Students Are Spreading Kindness in Plainfield
Writer: Rebecca Todd
Photographer: Denny Scott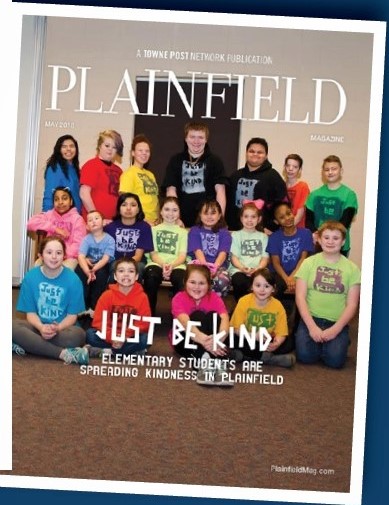 Just Be Kind
Elementary Students Are Spreading Kindness in Plainfield
Writer: Rebecca Todd
Photographer: Denny Scott
Talk to anyone in Plainfield that knows Andrea Hilton and their face will light up with a smile at the mention of her name. Andrea Hilton is synonymous with caring, with heart, and with the words "Just Be Kind."
In a humble Plainfield home on a cold winter afternoon, it appears that a group of kids have gathered to play air hockey, laugh and kill time. However, there's something much more powerful taking place at Hilton's home, and for many of these kids, it may well be life-changing. When it's time to get to work, there's no complaining or hesitating. The Just Be Kind kids get down to business.
Three years ago, Hilton was helping with a school club at Van Buren Elementary. The kids really enjoyed the club and when summer came, they didn't want it to end. So Hilton got the kids together and they brainstormed ideas for a summer project. They made shirts as one of the club projects, and the kids decided they would like to make shirts to sell. That's when they came up with the message they all wanted to share: "Just Be Kind."
"We approached the Plainfield Chamber of Commerce about selling the shirts at their Farmers' Market and they were really receptive to the idea," Hilton says.
The shirts were an instant hit at the Farmers' Market, and it wasn't long before they were able to increase their inventory to include Just Be Kind pillows, totes, and eventually the popular yard signs that now dot the landscape of Plainfield.
After their success at the market, the kids voted to keep their club going. "Let me be clear," Hilton says. "I am not in charge here. This is all about them. The kids make the decisions. They decide what projects to take on. And someone always volunteers to step up and take charge of projects."
Nevertheless, when the kids decided they wanted to keep going, Hilton was ready and willing to help them with their endeavor, offering her home as a meeting place and even converting her garage into a make-shift clubhouse for the kids and storage area for their supplies.
The beauty of the Just Be Kind kids is that they practice what they preach. Although they do use some of the funds raised for group activities and educational trips (they recently were able to visit the Chicago Museum of Science and Industry), the majority of funds raised go towards helping others in the community. As a group, they have thrown parties for residents of Cypress Manor County Home, as well as preparing goody bags of personal care items for them. They have also raised funds for the Gathering Together Hospice and the Awesome Westside Advocates, as well as donating funds and volunteering for various other community projects.
Not only are the Just Be Kind kids spreading the message of kindness, they are learning many important life skills as well, such as working as part of a team and basic business principles. Each child, it seems, offers a particular skill and is given the opportunity to step up and shine within the group. Emily likes doing community projects and enjoys managing finances. Kendal enjoys helping other kids and welcoming new kids into the group. TJ likes painting, Mirah likes meeting new people, and Ryan is the number one salesperson. Little James is in charge of the keychain project, the group's newest venture.
The group shows no signs of slowing down. They now have more than 30 members of varying ages ranging from elementary through high school. And their message is spreading much further than they had ever anticipated. They've had requests for signs from people in Zionsville, Noblesville and even from out of state.
"As long as they want to keep going, I'm in," says Hilton, who is just thrilled that the kids are getting so much out of the group and are learning so much. "We talk about a lot of issues and about what it means to be kind. They all know we all have a voice, and we have a right to be heard. It's how we use our voice that makes the difference."
Class of 1969 - Congratulations to Bob Lovell on his induction into the Indiana Basketball Hall of Fame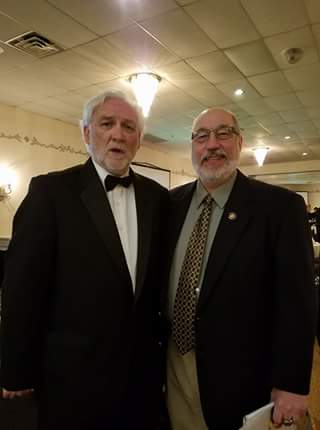 Class of 1972 - In Memory link below on You Tube by Mike Patterson
Check out the Flyer Group link below and the great Memorial Day event shared by the class of 1966.
http://www.flyergroup.com/news/local_news/members-of-phs-class-plan-memorial-day-event/article_f8e0e186-cba7-5277-9f8a-580fc44807ff.html
Class of 1966 - In Memory link below on You Tube titled Forever In Our Hearts by gsdove
Class of 1967 – In Memory link below on You Tube titled In Memoriam PHS Class of 1967 by gsdove
The 50th reunion of the class of 1967